What is Community Solar?
Community Solar enables ANY resident or business to take advantage of solar power, even renters and apartment dwellers! Enjoy the freedom of going solar with nothing installed on your roof or property. There is no hassle or maintenance and you start saving on green power immediately.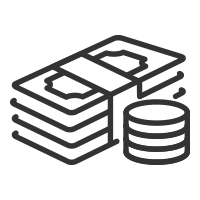 SAVE MONEY ON YOUR ELECTRIC BILL
It's no secret that by replacing your electricity source with solar energy you'll save money on your electric bill. But until now, this benefit was only available to those who put solar panels on their roof. By becoming a subscriber of a Community Solar Farm, you can start saving too.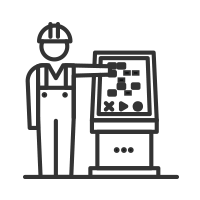 NO INSTALLATION AND NO MAINTENANCE
There are no installation issues to contend with, and no maintenance responsibilities. The remotely located commercial grade system is optimally designed to be up to 30% more efficient then traditional residential rooftop systems.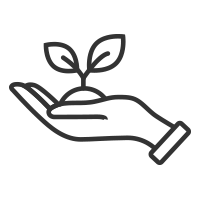 CLEAN POWER FOR DECADES...
...Even if you move. Subscribers get clean power for decades; and system ownership can transfer when you move. With centralized maintenance, your system is monitored and maintained without interrupting your schedule or intruding upon your privacy.
How it Works
Each month you receive credits on your utility bill for the electricity produced by the Solar farm based on your consumption.
Depending on your Utility, either pay the Solar farm directly for that consumption, or the utility directly, at a discounted community Solar rate.
The credits allocated to your monthly utility bill as a result of your subscription will offset a portion of your supply and delivery charges. There are no additional costs.
The price you pay per kilowatt-hour will be less than the price otherwise charged by your utility for non-solar generated power.
Get Started
Just give us a little info and we'll connect you with our partner Arcadia to find a Community Solar Program in your area.